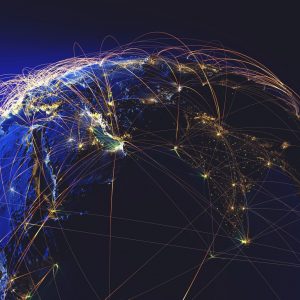 'Connectivity as a human right'

Rome – October 10, 2017, Internet connectivity as a human right: this is the title of the conference held today at the Pontifical Academy, Casina Pio IV in the Vatican City.
It was organized by he Pontifical Academy of Sciences and the Foundation for World Wide Cooperation presided by Romano Prodi. In recent years, both institutions have paid particular attention to the role of Internet connectivity in promoting social development, knowledge, economic growth and peace.
Connectivity is still far from being global. More than 3 billion people have no access to the Internet. Thus,the two institutions have decided to collaborate and propose a high-level conference in Rome to promote Internet connectivity as a human right with the hope of offering a contribution to the growing global interest on this issue.
On 6 October, on a page of L'Osservatore Romano dedicated to the Internet and children, Pope Francis wrote: "We share the vision of an Internet that is accessible to everyone".
During the conference, the issues included in the program were addressed and attended by major experts such as Nicholas Negroponte of MIT and Jeffrey Sachs of Columbia University.
Download the Final Joint Declaration of the Pontifical Academy of Sciences and the Foundation for World Wide Cooperation