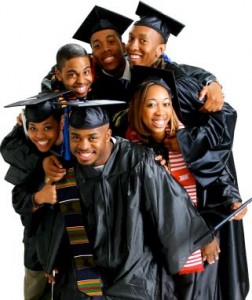 Alma Graduate School (Università di Bologna), in cooperation with the Foundation for World Wide Cooperation, is pleased to announce the Africa Scholarship Program for the Academic Year 2011-2012. This Program aims to facilitate the participation of 10 young bright talents from Africa wishing to pursue an MBA and contribute to the social and economic development of their Continent.
Scholarships include:
• 100% cover of tuition fees (€27,000)
• grant up to € 10,000 to cover travel to Italy and living costs in Bologna during the MBA program
Candidates need to apply both to the call for admission to the "1st level Master Universitario Program in Business Administration" at the University of Bologna (http://www.almaweb.unibo.it/internationalmba/) and the Africa Scholarship Program at Alma Graduate School (http://www.almaweb.unibo.it/africa/).
In order to receive this Scholarship, candidates need to be accepted in the MBA Program by the University of Bologna.
Scholarship application requirements:
In order to apply, prospective candidates need to:
• be citizens of an African Country (evidence required)
• satisfy all the MBA admission requirements
• be registered to the admissions process (Alma Graduate School is available to support candidates who need help to register in the admission process)
• sign a Letter of Commitment to successfully complete the MBA Program
• sign a Letter of Understanding about the importance of repatriation to Africa and contribution to the economic development of Africa
• provide evidence of personal year income (2008-2009-2010), family year income (2008-2009-2010) and information about parents' job
Scholarship application materials :
– Scholarship application form
– Copy of ID card or passport
– Certificate or evidence of individual and family income
– Certificate or evidence of parents' job
– Curriculum vitae
– Motivation Letter
The application form is to be sent via e-mail along with the above mentioned materials as PDF files to internationalmba@almaweb.unibo.it by July 15th, 2011 at 1:00 pm. A Committee appointed by the School will evaluate the application between July 22nd and July 29th, 2011. In order to define the Scholarship Ranking, the Committee will consider the financial needs of the candidates officially admitted to participate in the MBA.
Notifications will reach successful candidates by August 1st, 2011.
For more info: internationalmba@almaweb.unibo.it
The Africa Scholarship Program
has been made available thanks to:
Students, Teachers, Alumni, Business Partners
and the Board of Alma Graduate School