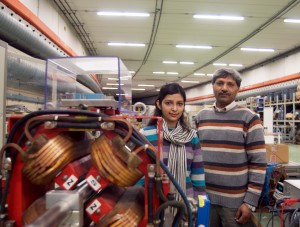 La Fondazione per la Collaborazione tra i Popoli presenta:
SESAME: Synchrotron-light for Experimental Science and Applications in the Middle East

27 Gennaio 2017 ore 17.30
Presso la Johns Hopkins University Europe – Via Belmeloro 11 – Bologna
Un fascio di luce ha appena brillato, per la prima volta, all'interno di SESAME, Synchrotron-light for Experimental Science and Applications in the Middle East, il 'sincrotrone di luce' che sorge in Giordania, ad Allan, nel cuore del Medio Oriente. Tutto era cominciato con la coraggiosa decisione dell'UNESCO 15 anni fa, di costruire il pionieristico 'sincrotrone di luce' che oggi comincia a funzionare. Ora un po' di quella sua luce che arriverà fino a Bologna.
La Fondazione per la Collaborazione tra i Popoli, presieduta dal prof. Romano Prodi, ha organizzato infatti, il 27 gennaio prossimo, con MIT Technology Review e Johns Hopkins University, SAIS European Center di Bologna, una presentazione del SESAME che sarà svolta dal Prof Chris Llewellyn Smith, Presidente del Consiglio di SESAME e Direttore della ricerca sulla Energia della Università di Oxford. L'incontro sarà concluso dal Prof. Romano Prodi.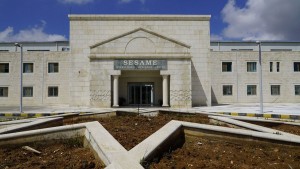 Si tratta della prima delle quattro lezioni che la Fondazione bolognese ha messo in programma in preparazione di una Conferenza Internazionale sul ruolo della Diplomazia della Scienza per la costruzione della pace e della cooperazione che si svolgerà, sempre a Bologna, ad inizio primavera .
Già da tempo al centro del dibattito Politico in Europa e negli Stati Uniti, la Diplomazia della Scienza si è estesa come tema rilevante a Asia, Africa e Medio Oriente. Una recente Conferenza organizzata a Beirut dalla Università Euromediterranea (EMUNI) e dalla Commissione Europea, ha discusso del ruolo che essa può svolgere nel contrasto agli estremismi e addirittura al terrorismo.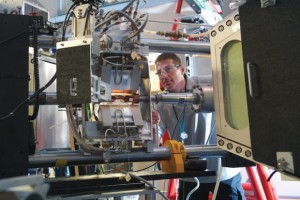 Il cuore della riflessione che la Fondazione per la collaborazione tra i Popoli propone è la valutazione del ruolo che la scienza, terreno di confronto comune i cui risultati interessano e coinvolgono tutti i Paesi, possa svolgere quale strumento di diplomazia in favore dello scambio culturale e della cooperazione. Appare quindi naturale che il primo incontro in calendario sia dedicato al SESAME, uno straordinario modello di cooperazione globale sorto per il conseguimento di importanti traguardi scientifici. Oggi sotto l'egida dell'Unesco, SESAME infatti riunisce attorno allo stesso tavolo l'Autorità Nazionale Palestinese, il Bahrain, Cipro, l'Egitto, l'Iran, Israele, la Giordania, il Pakistan, la Turchia oltre all'Italia, la Francia, la Spagna, il Brasile, la Cina, la Germania, la Grecia, il Giappone, il Kuwait, la Russia, la Svezia, la Svizzera, gli Stati Uniti e la Gran Bretagna. L'Italia vi partecipa con l'Istituto Nazionale di Fisica Nucleare (INFN), Sapienza Università di Roma e Città della Scienza.